A blast of cold air slips in overnight through Monday morning behind a cold front, coupled with a northwesterly wind, wind chills will likely be in the 20s for much of our Monday. Be sure to prepare for it for your Monday morning commute.
Before we rush into the weekend, today will be in season with highs approaching 50°, but it will be chilly making it a little cooler throughout the afternoon.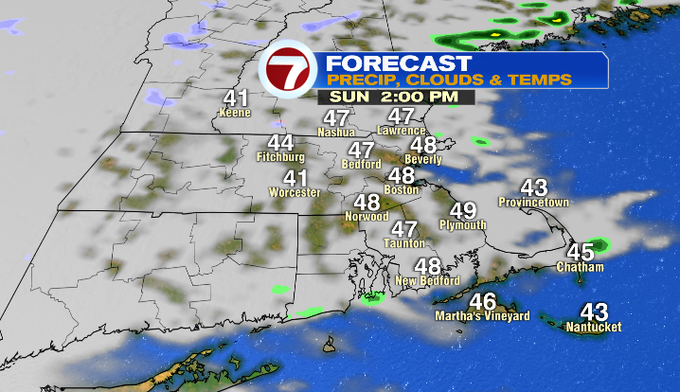 Tonight temperatures will drop back into the upper 30s to lower 40s as early as 7pm (around sunset), then we will continue this cooler trend overnight into Monday morning. Overnight lows will dip into the low to mid 20s.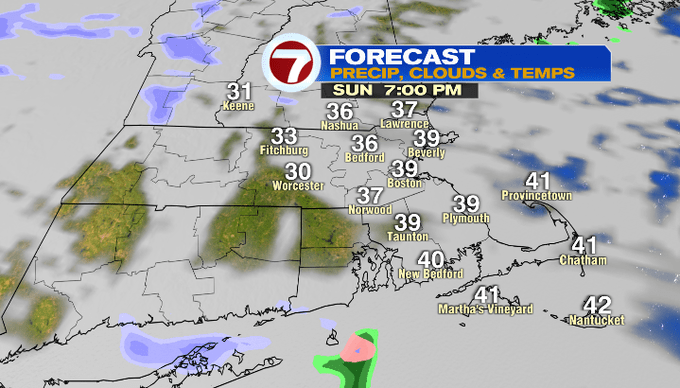 For your Monday morning ride, temps will be in the high 20s, but wind chills will be in the teens at times, so dress the kids warmly for the bus stop.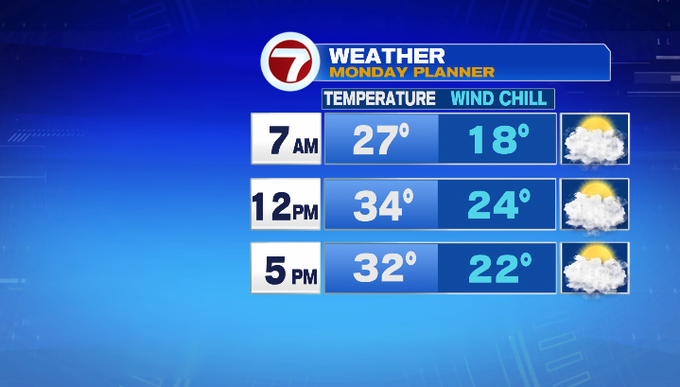 Monday's highs will be in the low 30s with wind chills in the lower to mid 20s for much of the afternoon under mostly cloudy skies. It will be quite windy at times with northwesterly winds of 10-20 mph. Don't be surprised if you see a flurry passing by.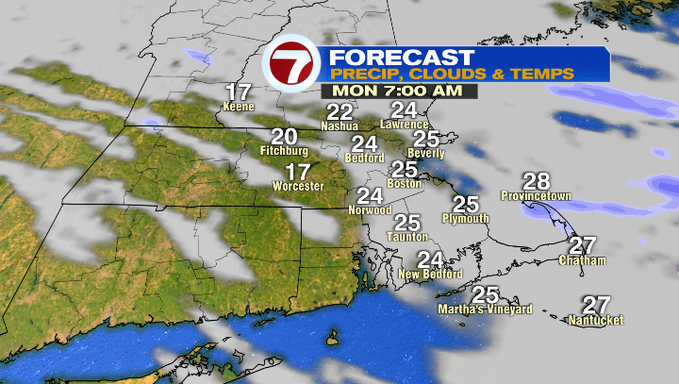 Tuesday will still be windy, but at least we have more sun. Highs will be around 40 but it will still be cold. It's only Wednesday that we start to feel more seasonal and less windy.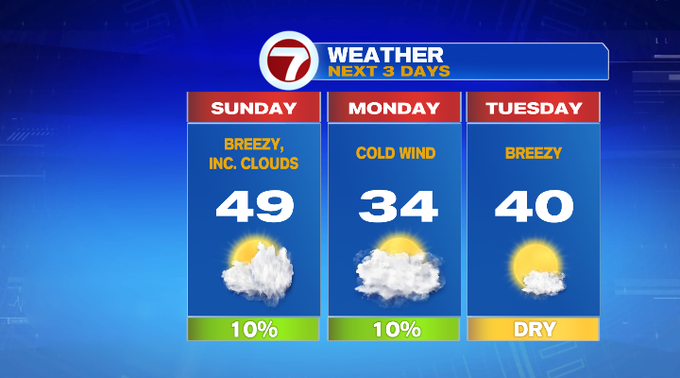 We are warming up for the second half of the work week as the high 50s return on Thursday and the low 60s return on Friday. However, with the warmer air, rain showers also return.