Log on to the Shepparton News blog to follow the region's headlines.
A note from our editor
The daily news blog has been a way for our team to keep you up to date hour by hour in the midst of a global pandemic.
While the ongoing severity of the COVID-19 outbreak across the world should not be downplayed, the conversation has shifted from what we do "now" to what we do "next".
The need for analysis, in-depth coverage and exclusive content outweighs the "breaking" nature of the news cycle, and with that comes the commitment of more resources to the daily blog.
This means that from Wednesday May 4, this content will resume its place behind our paywall. For full digital access, subscribe to our "welcome" package; it's only $2 a week for 12 weeks Join | Shepparton News (sheppnews.com.au)
We loved having you with us as we explored a new way to deliver content directly to you – and we hope you'll stay with us for the next leg of the journey.
Tyler Maher, Shepparton News Editor
Hi Sheppartonians,
It's Friday night, it's cold, and damn it, we're counting down the days to the weekend.
It's Georgia Rossiter running the blog today, hoping everyone's gotten strong enough – it'll only hit a high of 15 degrees today.
UPDATE, 12:40 a.m.: Quiet department at Japanese encephalitis exposure sites
Victoria's Department of Health was unable to say at which sites control measures have been put in place for mosquitoes carrying Japanese encephalitis in northern Victoria, or even what action has been taken .
Journalist Murray Silby wrote that at least a dozen confirmed or probable cases of JE have been reported in Victoria over the summer.
"Some mosquitoes trapped in northern Victoria have tested positive for JE virus, with increased control measures where potential exposure sites are identified and mosquito numbers have increased," a ministry statement said. of Health.
Despite numerous requests, the department did not disclose where the JE-positive mosquito findings were, what control measures were used, or how much mosquito numbers had increased.
UPDATE, 11am: Pauline Hanson visits the region
On the campaign trail, One Nation's Pauline Hanson hit Katandra Football Club this morning with Rikkie-Lee Tyrrell, the One Nation candidate for Nicholls.
This is Hanson's second trip as part of his campaign tour to Victoria, having visited Bendigo.
Reporter Youssef Saudie is on the ground, Hanson repeatedly told the crowd that she would not put the COVID-19 vaccine in her body. More soon.
UPDATE, 10:15 a.m .: Mortgage and rent pressure increases in Nicholls
More than a third of households in Nicholls are under mortgage and rental pressure, according to new figures from April this year.
Data from the independent think tank showed that 35.3% of electorate households are under pressure when it comes to home ownership and renting, but it was not the worst in the country.
You can read more about their findings in this article by Gianni Francis.
UPDATE, 9:15 a.m.: Mother's Day Classic to celebrate 10 years and other titles
The annual Mother's Day Classic will turn Shepparton's Lake Victoria Park pink on Sunday May 8 for the 10th time.
Organizer Kathy Fuller said the important thing was for everyone to "think pink and have fun".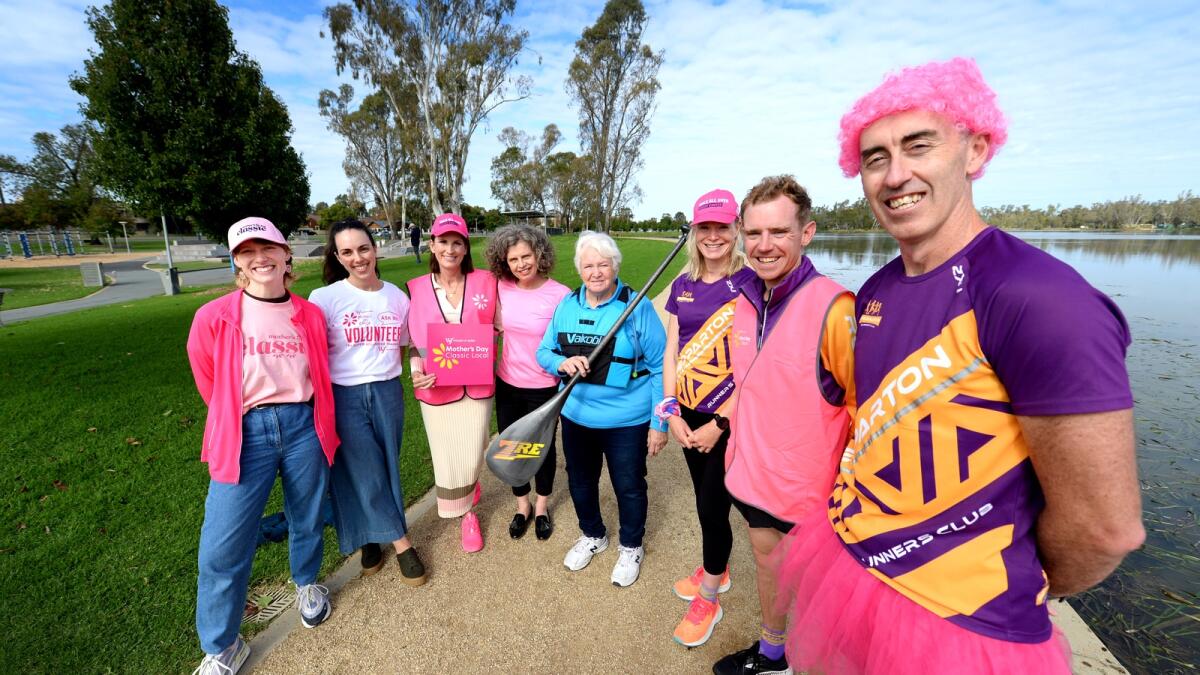 The event starts at 9am with the formalities before the start of the 2km and 4km walk, and 8km race.
Monique Preston will return to court today to cover a committal hearing for a woman charged with one count of murder, after her partner was allegedly fatally stabbed at their Heyson Ave home on June 2. last year.
On the first day of the hearing yesterday, the couple's two teenage daughters, the girls' then-boyfriends, and the medical examiner who carried out the autopsy were heard from.
And in sport, Garry Jacobson of Shepparton took part in the Perth Supersprint and ran admirably, according to sports journalist James Kleeman.
Jacobson said his focus is now on the Winton Supersprint on May 21-22.