the Shepparton News blog is home to the best stories from the Goulburn Valley.
Hello and welcome to today's news blog,
It's Georgia Rossiter behind the keyboard, ready to keep you up to date with all the latest news.
Shepparton is expected to hit a scorching high of 36 degrees today. Stay cool if possible!
UPDATE, 4:30 p.m.: Time to go home
That's it for the blog today, we'll be back on deck tomorrow to show you the Australia Day festivities.
Have a good evening!
UPDATE, 4:25 p.m.: William Kelly's COVID collaborations featured at SAM
In a time of collective disarray, disconnection and distance, Nathalia-based artist William Kelly has brought together creatives from around the world, writes News reporter Caitlyn Grant.
His exhibition, titled COVID-Collaborations: A Shared Step on a Long Journey began when the world went into lockdown in 2020; therefore, planned trips and projects Mr. Kelly intended to delve into were shelved.
Instead, Mr Kelly distributed a model image of a bridge with flying birds to 28 artists and poets around the world, asking everyone to put their own spin on it.
"I thought, well, let's continue the dialogue and see what happens," he said.
Read Mr. Kelly's full interview here.
UPDATE, 3 p.m.: Where to be this Australia Day
Australia Day events will take place in the Goulburn Valley on Wednesday 26 January, with flag raising ceremonies, guest speakers, entertainment and awards on the programme.
"Australia Day is an opportunity to reflect on what it means to be Australian, to recognize our history and to celebrate our diversity," said Greater Shepparton City Mayor Kim O'Keeffe.
"We recognize that Australia Day is not a celebration for everyone in our community.
"This day provides us with an opportunity to recognize, learn and understand our country's past and to reflect on the history, traditions and culture of our Aboriginal and Torres Strait Islander peoples.
We have compiled the full list of events for you.
UPDATE 2.16pm: Fire on Lancaster Rd, Kyabram
We are currently awaiting further details of a fire on Lancaster Rd, Kyabram.
About 11 CFA vehicles responded to reports of a grass fire near the intersection of Lancaster Rd, Bolitho Rd at around 1.20pm this afternoon.
At 2:04 p.m., the fire was listed as under control by the CFA via the VicEmergency app.
A CFA VicEmergency community alert said the fire was moving north.
More soon.
UPDATE 1:45 p.m.: walk-in vaccinations for 5-11 year olds tomorrow
Parents: The Shepparton Vaccination Center is holding walk-in appointments tomorrow, Wednesday, January 26.
No appointment is necessary, meet between 9 a.m. and 4:30 p.m.
UPDATE, 11:50 a.m.: Those with mild COVID-19 systems are encouraged to recover at home
Victoria's Minister of Health, Martin Foley, spoke to reporters this morning to announce a new campaign to encourage COVID-19 patients with mild symptoms to recover at home.
The Get the Right Help for Your Recovery campaign will direct people with mild symptoms of COVID-19 to information on how to manage the virus.
"There are a range of tools and opportunities to help people recover safely and navigate the COVID journey," said Minister Foley.
"We encourage people to save 000 for the most serious questions."
The campaign will be broadcast on TV, radio, social media, print media and other platforms.
Minister Foley said while hospitalizations in the state have leveled off, they are still "at a fairly high level".
"We expect to see continued pressure on our healthcare system for some time."
UPDATE, 10:15 a.m.: Regional centers excited about potential 2026 Commonwealth Games events
Melbourne has become a likely host of the 2026 Commonwealth Games, writes News editor Tyler Maher.
And the possibility of events spreading to regional areas has councils excited.
Mayor of the City of Greater Shepparton, Kim O'Keeffe, cited the work done by Greater Shepparton City Council around a regional towns of Victoria model as a solid framework for the Goulburn Valley to be involved in the hospitality tasks in 2026.
"It's great to hear the news of the possibility of the 2026 Commonwealth Games being hosted in Victoria," said Cr O'Keeffe.
"We have been working on a regional towns model for several years with a pre-feasibility study completed in 2020, which was contributed to by the state government and several regional councils."
Neighboring Strathbogie Shire Council would also like to see Commonwealth Games action showcased in their area if the opportunity arises.
"The Nagambie Lakes Regatta Center is without a doubt the best venue to host the Melbourne Commonwealth Games," said Mayor Laura Binks.
Read the full story here.
UPDATE, 9:15 a.m.: What's making the news?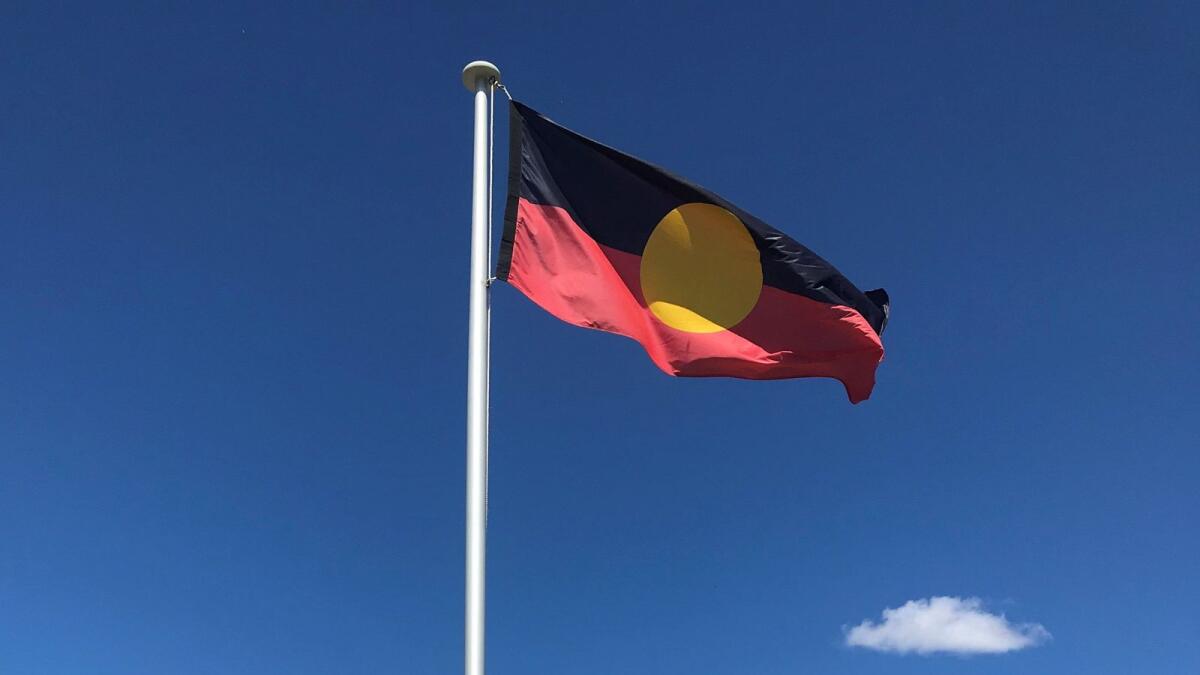 The big national news today is that the Australian government has secured copyright ownership of the Aboriginal flag.
This means that the flag is now available for public use and anyone can freely use the flag images.
This comes after a number of Indigenous groups received cease and desist warnings for using the flag in apparent copyright infringement.
Minister for Indigenous Australians Ken Wyatt said it was "deeply important to all Australians", adding that "no one can take it away".
"For the past 50 years we have made the works of Harold Thomas our own – we have marched under the Aboriginal flag, stood behind it and waved it high as a point of pride," he said. declared.
"By entering into this agreement to resolve copyright issues, all Australians can freely display and use the flag to celebrate Indigenous culture."
Read the full story here, and reporter Caitlyn Grant will try to connect with a local Indigenous artist to find out what it means to them.
Returning to the COVID-19 situation in Victoria, the state today reported 14,836 new cases of coronavirus.
Tragically, 29 people have died from the virus.
The total number of active cases is now 183,154, down from yesterday.
Since Saturday, that number has dropped by more than 34,000 cases.