I often have here the sentence around the 4th of July which Summer is half over! Technically, that's not quite true. If you look halfway between June 1st and August 31st (weather summer), you see that this weekend is here halfway or in football terms… Halftime for summer…
Come on Bill, work with me…I work a Saturday night here.
OK so the first half of summer in a nutshell is basically slightly warmer than normal and drier than normal (not the top 10 sec)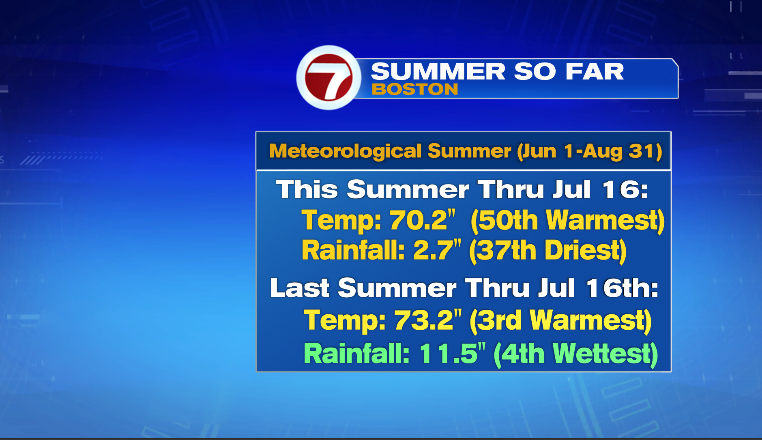 And compared to last summer (at this time), not as hot or as humid. Yes, we need rain, but I talked about it in detail in last night's blog. Looking ahead, it looks like we'll have our first real spell of incoming summer heat and humidity for much of next week as the jet stream moves into position to deliver the spice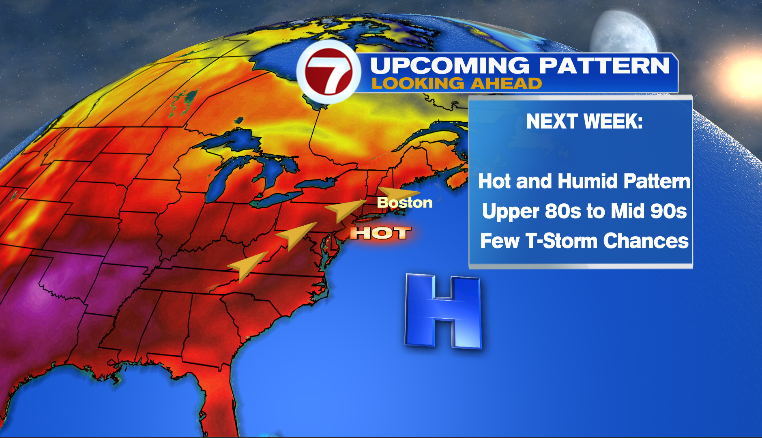 90 degree heat…..something we haven't seen much so far this hot season. So far until July 16 we should have already had 5 days in the 90s but we only had two days in the 90s for Boston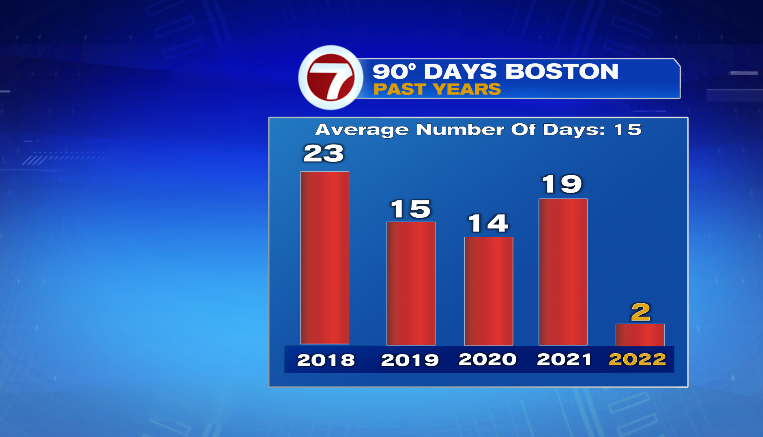 July typically produces most of our 90 degree days with August a near 2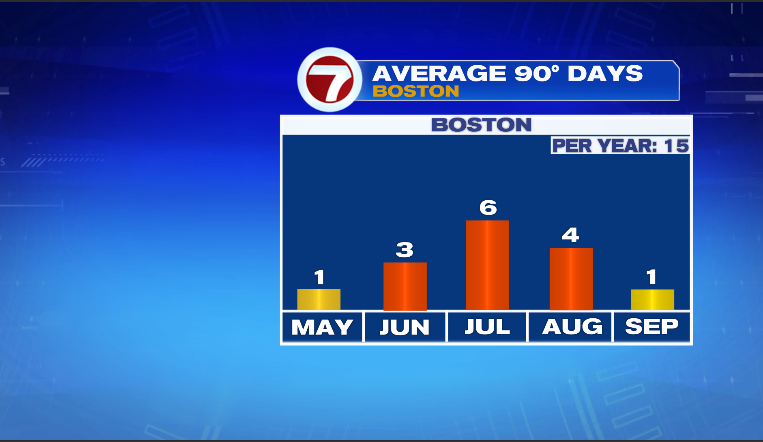 Here are the maximum temperatures forecast for the next few days…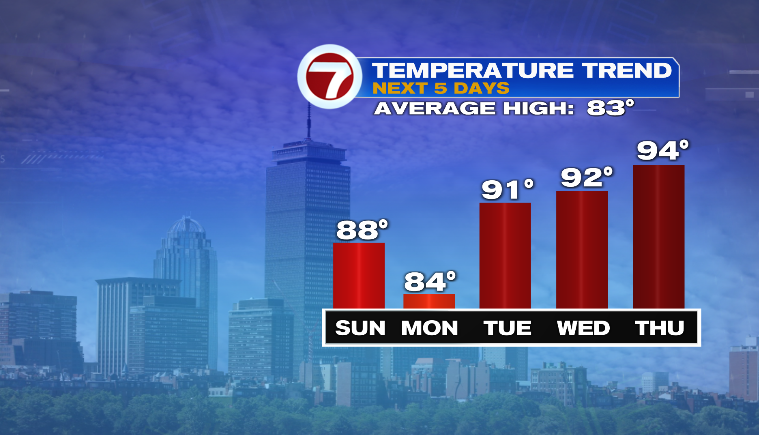 It looks like many cities and towns will experience their first heat wave of the year next week (remember, a heat wave means 3 consecutive days reaching 90 degrees).
The increase in heat and humidity also means a decent chance of much-needed rain, with Monday and Thursday offering the highest chance of afternoon showers and thunderstorms.
Enjoy the second half of summer… and your weekend too!
~JR